Steven speaks with historical geographer
Dr. Anne Kelly Knowles
, professor at the University of Maine, and co-founder of the
Holocaust Geographies collaborative
, a multi-institutional, collaborative research group that uses mapping and geography to examine spaces and places of the Holocaust. They discuss one specific map (linked below), and the challenge and power of using geography to provide a spatial lens into traumatic human experience. The map in question, documenting the experiences and memories of two of the victims, serves as a representation of the unique power and attributes, but also limitations, that mapping / GIS / spatial rendering bring to representing the horrific circumstances of the Holocaust specifically and conflict regions generally.
The map discussed in the episode (
download as pdf - 11.4 Mb
).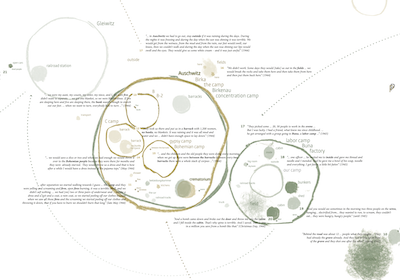 Relevant links:
The Geomob podcast is hosted by Ed Freyfogle, co-founder of OpenCage, and Steven Feldman, of KnowWhere Consulting.
Every week we discuss themes from the geo industry, interview Geomob speakers, and provide regular updates about our own projects.